Congratulations, you survived the first half. Now prepare thyself for the second…(I just want to say that I enjoyed every second spent typing this). Tears for Fears have become my most recent obsession, and creating this post worsened it, fun.
---
Note: This is less of a casual blog and more of a collection of this band's history. Feel free to digest as you wish, visiting for new songs, a lot of facts, and my own personal opinions. I would rather keep all of my thoughts compact rather than separating them into a million segments, so sorry for the length; I tried my best to keep it short (also, I am too impatient to wait).
---
A Brief History of Tears for Fears:
(thanks to Wikipedia, YouTube, and miscellaneous sources)
(https://en.wikipedia.org/wiki/Tears_for_Fears)
---
Tears for Fears (Who They Are):
(left to right: Roland Orzabal, Curt Smith, Ian Stanley, Manny Elias)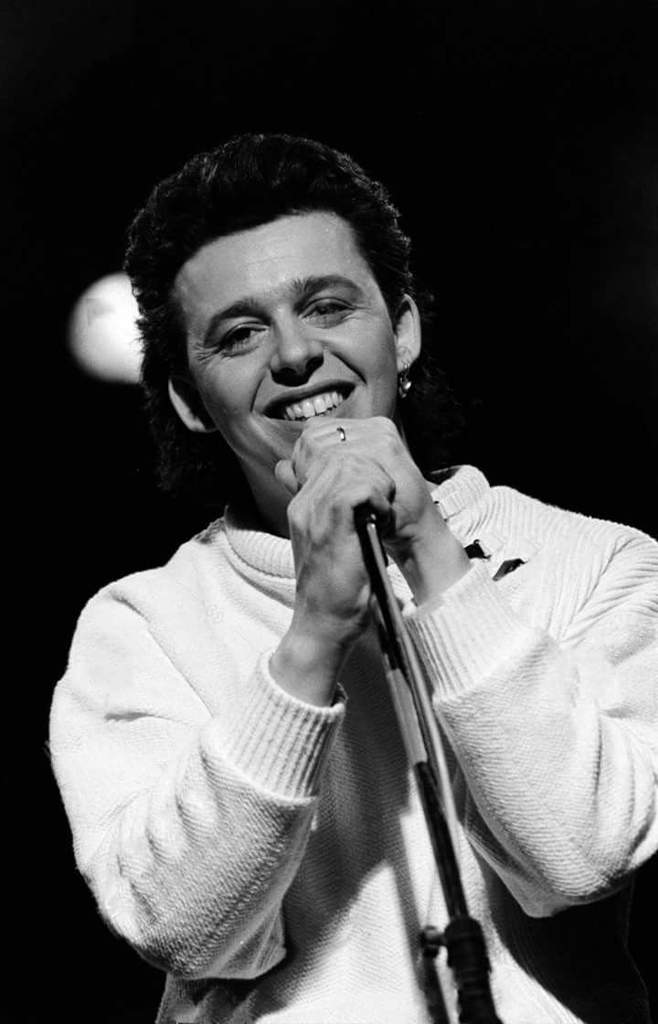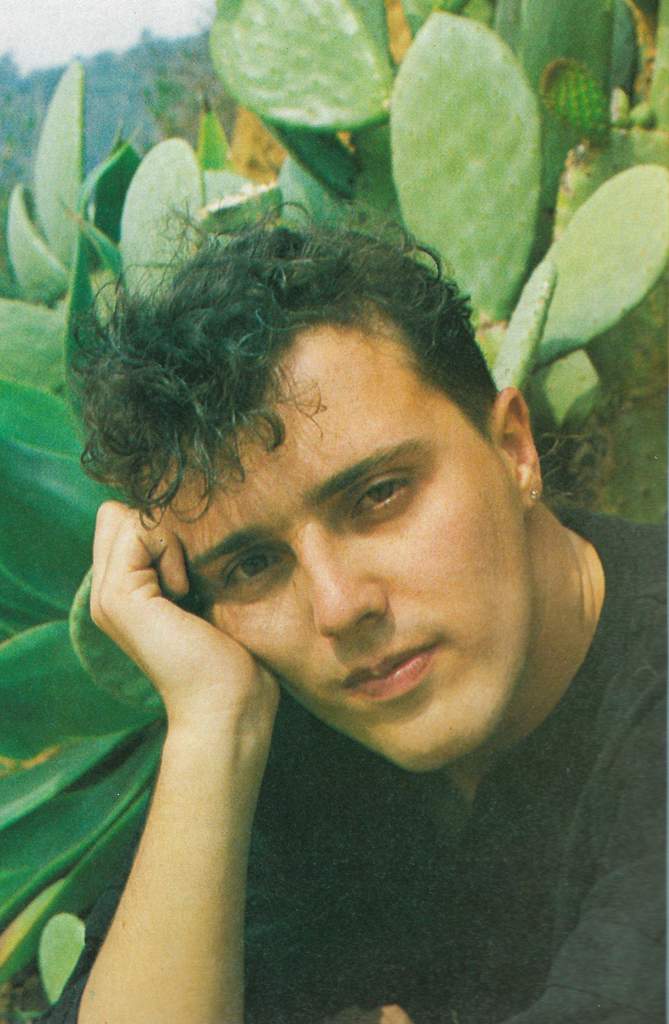 (Roland Orzabal: born August 22, 1961)
(Curt Smith: born June 24, 1961)
Typically Defined Genres:
New Wave
Pop Rock
Synth-Pop
Most Popular Hits (Top Five):
( https://www.billboard.com/music/tears-for-fears)
"Everybody Wants to Rule the World"

Peak Date: 6/07/85
Peak Position: 1
Weeks on Chart: 24

"Shout"

Peak Date: 8/02/85
Peak Position: 1
Weeks on Chart: 19

"Sowing the Seeds of Love"

Peak Date: 10/27/89
Peak Position: 2
Weeks on Chart: 15

"Head Over Heels"

Peak Date: 11/08/85
Peak Position: 3
Weeks on Chart: 20

"Break It Down Again"

Peak Date: 9/24/93
Peak Position: 25
Weeks on Chart: 20
Albums:
The Hurting (1983)
Songs From the Big Chair (1985)
The Seeds of Love (1989)
Elemental (1993)
Raoul and the Kings of Spain (1995)
Everybody Loves a Happy Ending (2004)
Basic Information (Origins):
Roland Orzabal and Curt Smith met as early teenagers in Bath, England, bonding over their similar backgrounds, interest in books and psychology, and dependence on music. During their late teenage years, they played with a band called Neon, meeting Manny Elias, who would later become Tears for Fears' drummer (two artists a part of Neon later became Naked Eyes, the band behind "Always Something There to Remind Me"). And, during the late seventies, Roland and Curt helped form the mod revival band known as Graduate, their musical career truly kicking off.
A Few Impressive Notes:
Roland and Curt played in a youth club band together at the age of fourteen.
Roland began performing more seriously (with John Baker, a member of Graduate) at the age of sixteen.
In 1980, the band had a single in Spain's top ten, and Roland and Curt were about nineteen at the time.
---
Graduate Era (1978-1981):
            (:
(The second-to-left guy: Curt Smith; the second-to-right guy: Roland Orzabal)
Below, I have included a video of one of Graduate's performances, footage from Spanish television. Roland Orzabal is playing the white guitar in the center, and Curt Smith is to the right playing bass. I would cover the other guys' names, but I do not want this blog to become too confusing.
I recently discovered Graduate's existence and their only album, Acting My Age, and when I did, I was quite surprised. First of all, the band members have on stiff identical suits and green socks. Second, the style of music differs tremendously from their later works. And, lastly, Roland has the microphone almost entirely to himself. Looking at Curt in this video, I would never guess that he could become the same Curt Smith that sings and plays bass for Tears for Fears. All in all, although I love this era, it is almost too surreal to believe. (side note: The keyboardist looks kind of like Sting, and the drummer is having the time of his life.)
Roland and Curt separated from the band in 1981, disagreeing with the others' priorities. After traveling miles for Graduate, Roland wanted to focus on writing music more than performing live, deciding to leave due to the other members planning on spending the majority of their time touring.
Becoming inspired by artists such as The Talking Heads, Roland and Curt formed a band named History of Headaches in 1981. The name, however, soon changed to Tears for Fears, the idea owing itself to Curt Smith—who was inspired by the work of psychologist Arthur Janov. Soon, Ian Stanley joined as the band's keyboardist, offering free use of his home studio. Tears for Fears recorded two demos, and then they were signed in 1981.
---
The Hurting Era (1981-1983):
          (main album cover)
                                              (Roland (left) and Curt (right))
After two rather unsuccessful singles—"Suffer the Children" (1981) and "Pale Shelter" (1982)—Tears for Fears released a third single which reached no. 3 in the UK. The name of the song?                                                             Drum roll, please… "Mad World" (1982)! Then                                                               their first album, The Hurting, was released—                                                                 proving quite successful, even internationally.
From these two videos, anyone can see the major shift from Graduate to Tears for Fears (The Hurting era). Curt Smith (the guy singing in the window—first video) went from playing bass in the background to being a lead vocalist. Although Roland fronted the band with him, Curt became the face of Tears for Fears. Roland Orzabal (the guy endlessly strumming the guitar—second video) fell more into the background. Although he was (and still is) the main brain behind the writing for Tears for Fears', he felt as if he could not sing some of his songs, harboring feelings of unease about their popularity and the stage itself. After they found out that Curt could sing, Curt became the one in the spotlight, more comfortable with the publicity than Roland was.
Although I love every era of Tears for Fears, I love this one the most. I am a sucker for new wave synth bands, so of course I love The Hurting. Not only do I love every song on the album, but this album has all of my favorites. I love "The Hurting", "Memories Fade", "Change", "The Prisoner", and "Start of the Breakdown". I like the other songs as well, but these are my top five. I also love the surreal music videos. Music video occurrences that I will never get over include the following: Curt singing in the window for "Mad World", Roland dancing in the background, Roland's dance moves in general, the giant fake impression of an iron in "Pale Shelter", Roland following Curt with his guitar, and the paper airplanes (especially the one that hits Roland in the eye at the end of "Pale Shelter"). I love how they were becoming true artists (as well as true to themselves, musically), experimenting with different themes and emotions and styles of music in general—a trend in every album of theirs. Critics slammed the album, calling it too emotional and depressing for a pop album (which is dumb…because they are not just a "pop" band), but radios still broadcast songs like "Mad World" today.
(I love this era because of the synth, the lyrics, and the overall appearance of the band. It was a good era for fashion and hair styles, haha.)
(The full album):
(Live):
(I love this video, by the way…literal art. You can clearly read their awkwardness at the beginning, but it gets so good. Much love)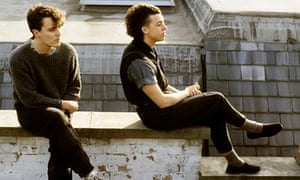 (1983)
Before 1983 ended, Tears for Fears released the experimental single "The Way You Are" while working on their second album, and, after, the era of The Hurting drew to a close.
(I found this video (1983) interesting. Roland is playing a synthesizer. )
(R.I.P., The Hurting. I listen to you nearly everyday, though.)
---
Songs from the Big Chair Era (1984-1986):
    (main album cover…Roland (left) and Curt (right))
After two successful singles ("Mothers Talk" and "Shout" (1984)), Songs from the Big Chair was released in 1985. Unlike the music from The Hurting, Songs from the Big Chair took two steps back from synthesizers and experimented with a more sophisticated sound constructed by a range of various instruments and effects. And, with this album, the band was met with worldwide fame, embarking on a world tour for nearly a year. This album made Tears for Fears, basically. Although their other albums were met with a lot of positive feedback, this album brought their fame to new heights, the majority of their most well-known songs belonging to it.
(You probably have heard at least one of these songs:)
When recalling Tears for Fears, someone (specifically a person who lived through the 80s) thinks of these three music videos (or "Mad World", of course). How could anyone forget "Everybody Wants to Rule the World" with Curt driving that green vintage vehicle? How could anyone forget "Shout"—probably one of the most 80s music videos, ever—with Roland's most memorable look (trench coat and mullet), close-ups of Roland and Curt…shouting…off of a cliff (hah), the singing and dancing on the beach in front of a sunset, Roland's epic guitar solo on a cliff, and as much visual layering as in the song itself (which is a lot… "Shout" is basically a journey of layers). And how could anyone forget "Head Over Heels" with the lighthearted library story, Roland walking in with a million books, the librarian's hair, the chimpanzee, the weird-looking people scattered about, Curt's glasses, and the undeniable humor that differs from their other videos.
If I am not mistaken, "Everybody Wants to Rule the World" was the first music video by TFF that I ever watched. I have come a long way since then because I had no idea about their names, then. I would watch every music video confusedly because of their continuously changing appearances and alternating vocals. When I first watched "Shout", it was an interesting experience. The too close-up images of them yelling—where all you can see is their teeth—made me cringe, and I thought of them as annoying synth-pop guys from the eighties. But after listening to them more, I came to appreciate the songs that I used to hear on the radio. Although "Shout" almost lasts an unnecessary amount of time, the layers are beautiful. If you skip impatiently through it, you miss a lot—like the random clanging, the deviations in the synth sounds, and Roland's awesome guitar solo. Although I had a lot of fun laughing at their hair (mullets), their faces as they sang, the weird visuals of the video itself (ugh, layers, layers, layers), and Roland, I have a lot of respect for them now. I mean, these guys had nice hair for a band in the eighties. Also, I love layers and guitar solos and good synth beats, so of course I love them. Not only that, but my opinion of them being an annoying (but catchy) pop band changed after I went past these three (four, if you count "Mad World") videos.
This is my second favorite era (shocker) because I have been in a new wave phase for the past two, three years (increasingly, I mean). Although Tears for Fears went beyond the Second British Invasion, they were one of the most influential bands a part of it (a.k.a. my favorite musical movement ever). I love everything about this era. I love the entire album, as Songs from the Big Chair holds a lot of my favorites. I love the continued use of synthesizers but the experimentation with other effects. I love the mullets. I love the earrings (especially Roland's two dangly earrings). I love Roland's trench coat. And I love the different sound (also, no two songs sound alike). My top five songs from this album are the following: "The Working Hour", "Mothers Talk", "I Believe", "Head Over Heels/ Broken", and "Listen".
(An interview from 1985):
(A documentary of sorts; 1985):
(The full album):
During this era, Tears for Fears became more commercial against their ideals, persuaded by figures such as their manager. But their music continued to stay true to themselves, representing their identities more than The Hurting, in fact. With "Shout", a lot of change began to unfold, the song a major step for Roland, especially. If you can not tell from the music videos, Roland began to have more of an appearance, even featured in the video for "Head Over Heels" (and it only continued from there…dun dun dun…totally not foreshadowing anything). But even though this album became probably their most "commercial" album, I disagree with Tears for Fears being known as just a pop band. Listen to "I Believe", for instance—some of Roland's best lyrics, in my opinion. And although songs like "Shout" may seem like a haphazard arrangement of the same annoying phrase, Roland's writing is nothing to scoff at. In fact, he is my second favorite song writer. The more you listen to Tears for Fears' lyrics, the more you realize how awesome they are, and, for the songs that sound casually shaped such as "Shout", meaning lies beneath the surface.
In short, the release of Songs from the Big Chair marked a major change from The Hurting that would set Tears for Fears on the road toward their third album: The Seeds of Love. Also, Manny left the band (Ian Stanley soon after). R.I.P.
---
The Seeds of Love Era (1987-1990):
     (official album cover…my favorite)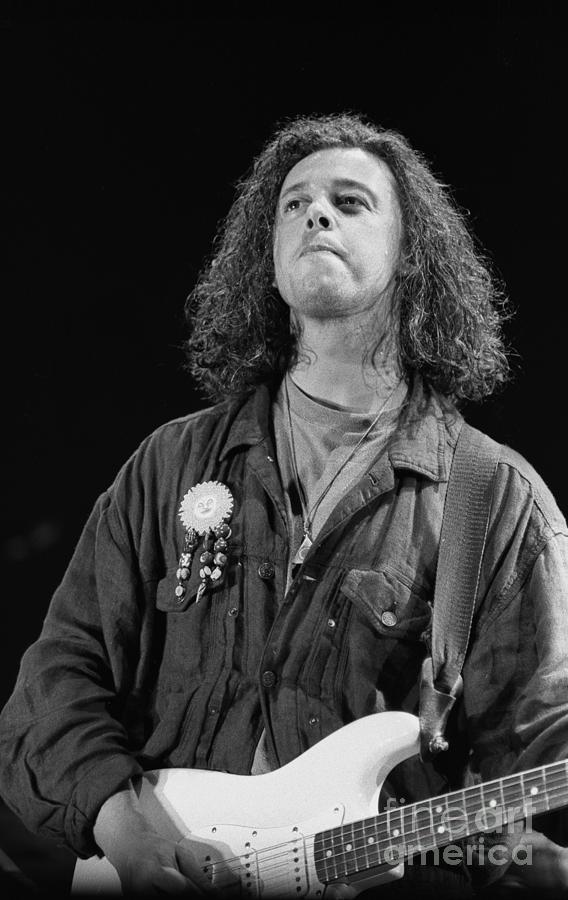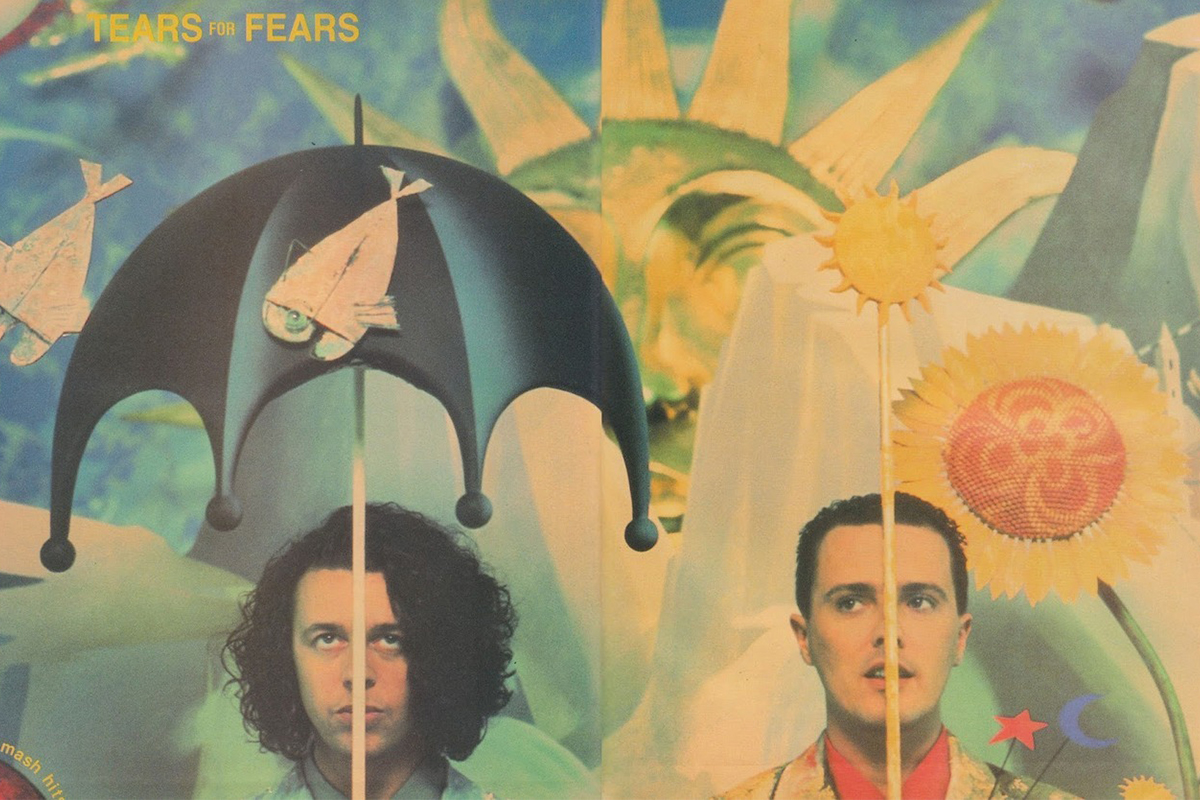 (Ugh, true art)
After Songs from the Big Chair, Tears for Fears spent many years developing their third album: The Seeds of Love. Many reasons stand as to why. During 1985, the band's amount of fame grew exponentially, and Roland and Curt were touring the world in their early twenties. The two were somewhat disturbed by the overwhelming amount of attention and success, wanting to step away from extreme stardom and return to earth. As a result, Tears for Fears began to take a more organic approach to music, abandoning excessive use of machines (such as the lovely synthesizer). The Seeds of Love was released in 1989, earning a no. 1 spot in the UK's top charts and making the top 10 in many countries, including the US. The two singles released shortly before the album were successful on their own, also—the Beatles-inspired Sowing the Seeds of Love and then Woman in Chains (which featured Oleta Adams and Phil Collins, on drums).
Fun fact: The meticulous approach that Tears for Fears took toward the crafting of this album cost them a lot of time and money. If you want details, head over to Wikipedia because that was an understatement (when considering this particular band's history).
(Although I do not love this music video, I thought it was from Songs from the Big Chair which says something. I like the videos from that album, R.I.P. The setting of this is nice, and I like Roland's hat and Curt's shirt. I like how earthy it is, also.
(This is their third most popular song. Although I like the song itself, it has probably my least favorite TFF's video. I find it worse than "Shout", even. Sorry for cursing your screen with this, and sorry, Tears for Fears, for my comment.)
*(This is a live version of "Woman in Chains" from 1989; now, I find this video awesome.)
As you can tell, The Seeds of Love era did not have amazing music videos, but they definitely had better videos of live performances.
As of right now, this is my third favorite album. It has my favorite cover, and I love the shift in sound from their second album. I love how The Seeds of Love is nature-inspired, and I like the different themes. I have been listening to this album a lot, lately, and it has quite the effect on me. But, going back to the album, now…I love Roland's hair. I also like choice in clothing. All in all, I find this album very vibrant and real, very fundamental yet extravagant. I appreciate their approach to this album, and I feel that they created something truly beautiful. The Seeds of Love would be my favorite album if I did not love synthesizers.
My five favorite songs: "Sowing the Seeds of Love", "Advice for the Young at Heart", "Standing on the Corner of the Third World", "Swords and Knives", and "Famous Last Words."
* ("Famous Last Words" is one of my favorite Tears for Fears' songs in general, actually. I love this video. I feel like it shows their growth as artists. Roland has a very genuine voice, so I am glad that he embraced a stage personality.)
And, speaking of last words…
(cue the sad music)
In 1991, the band split. Many reasons for this falling out were announced or speculated. Such reasons include the following: differences in production processes, Curt's separation from his wife, mutual frustration, their manager's bankruptcy and later conviction of fraud, and tension that came along with growth. In the beginning, although Roland wrote all of the songs, he did not yet have the personality to front the band, and Curt became the face of Tears for Fears. But, with time, Roland gained the confidence to sing the majority of his songs, and the problems began there. Curt went from singing entire songs by himself ("Mad World") to rarely being a main vocalist ("I Believe"). Personally, I feel that this is the major reason Curt left the band; he was used to singing and loved it, and then Roland began to take over the spotlight (it is quite noticeable). Whatever the reason, in 1991, Curt left to pursue music elsewhere, and only Roland remained in Tears for Fears.
Was this the end? What happened after 1991?
Yep, this be the end, R.I.P.
Haha, just kidding…as of right now, I am making the decision to turn this blog into a trilogy. The last segment (hopefully) will be released soon. I promise that it will not last as long as this post. I became a little zealous. In my next post, I will finish the journey of Tears for Fears, and I will also include more pictures, videos, and song lyrics (I would have included some of the lyrics in this post, but it was already too long, sorry). To be continued…
---
Some More Songs/Videos:
*(Although I love the song itself, I love this live version with all of my heart.)
(An important, short interview with Roland)
(A few Graduate songs…)
(I have no idea what is happening, but it is definitely beautiful.)
(Roland dancing for nearly seven minutes)
---
A Few More Great/Funny Pictures:
(I like pictures if you can not tell.)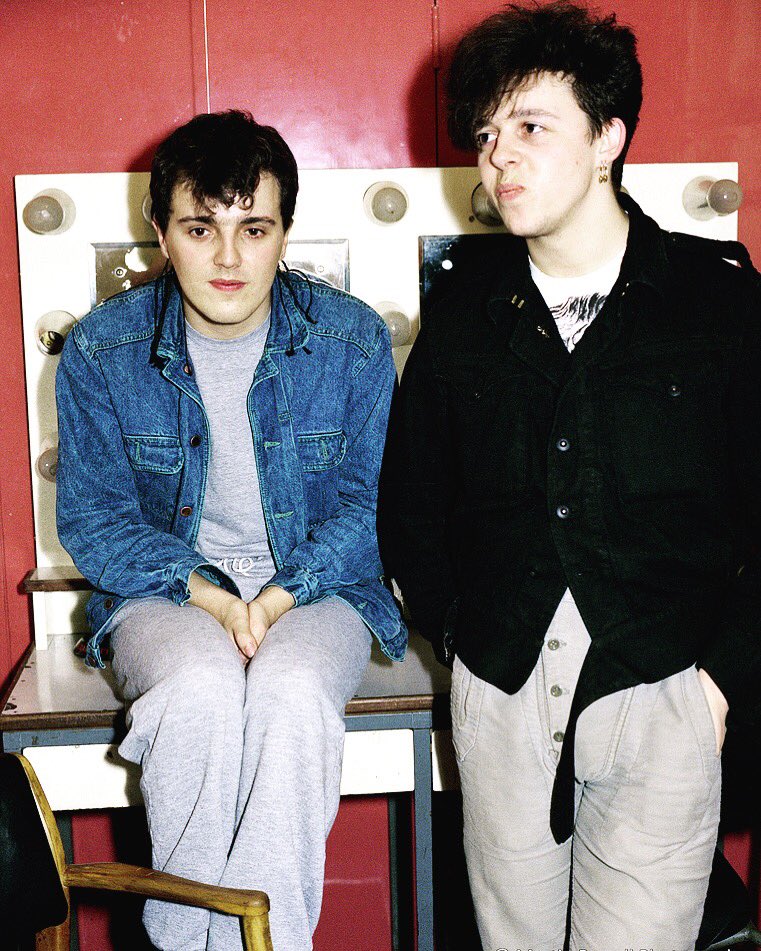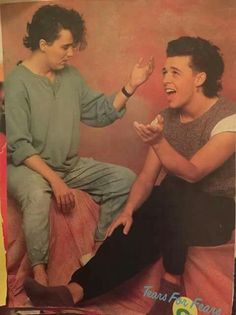 And for some humor:
---
I will talk more about why I like this band in my next Tears for Fears' post. But for now, I will only say that I appreciate them for making me laugh with their sarcasm and crazy dance moves. And I also appreciate Roland for his lyrics, and I appreciate all of the guys for creating good music. I will pause my thinly disguised rant until part three, peace.
Did you learn something? Do you have a favorite era? Whatever your thoughts, thanks for reading, and I will see you all next time.
(3106 words, wow)