So you mean to tell me that I'm already a senior and that I'll be graduating in a few months? No, I don't believe you. I swear it felt like it was yesterday when I was sitting in my eighth grade math class listening to my teacher waste twenty minutes talking about something that had nothing to do with math.
Well, even though now it feels like it all went by really quickly, I did cherish every moment I have spent in MSA so far. Since being here, I've learned to be a lot more self confident and I have had an amazing opportunity to further my talent as an artist. I know it sounds cheesy, but I swear it's true.
I know that this year promises to be the busiest as we prepare for events like preview day, portfolio day, showcases, graduation, not to mention applying for colleges and scholarships, but I have a feeling that it'll be a great year.
Since we'll only be posting once a month, I think it'll be good for me to use this as just something to use to write about something silly, random, fun, etc. Like last year, I posted a lot about Marvel, my love for reading, other nerd stuff. I'll probably be doing a lot of that again and maybe just to let off some steam.
For this go-round, I'll talk about a new favorite movie that recently came out on Netflix: "Nimona"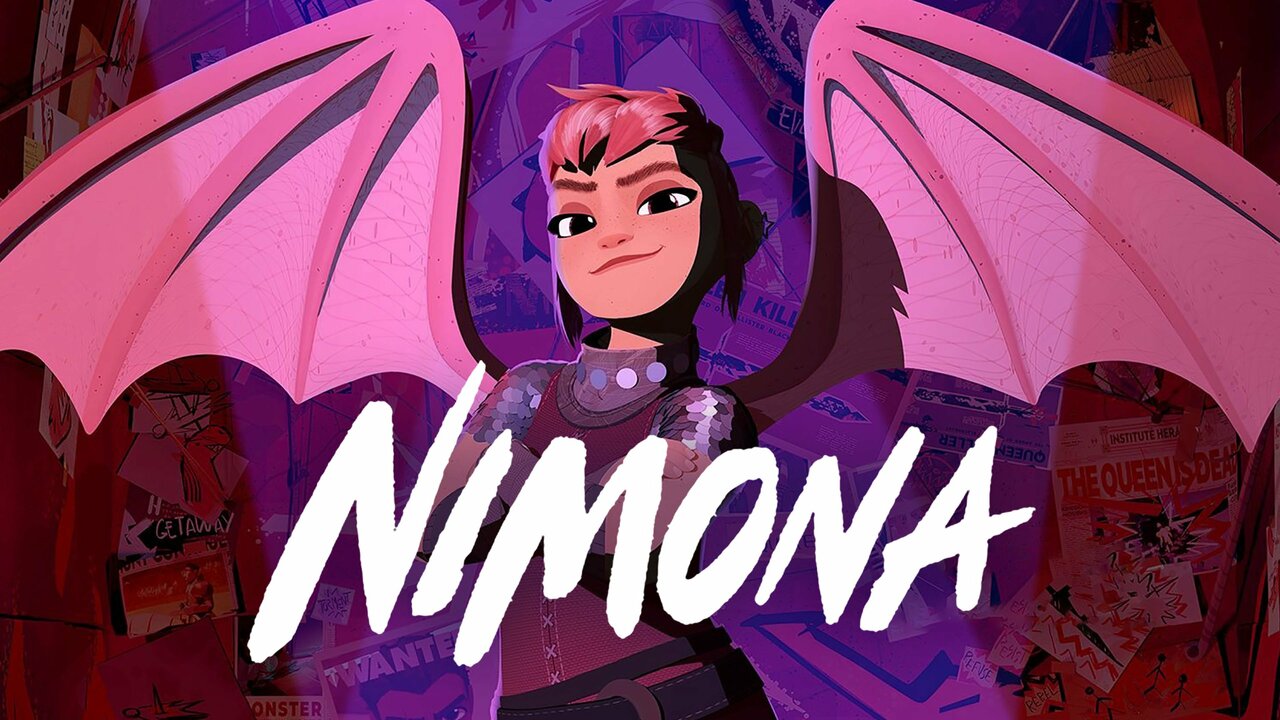 I absolutely love this movie and have watched it two or three times already. I love the animation style, Nimona's chaotic energy, the themes that play out throughout this movie, everything about it is just chef's kiss.
If you are unfamiliar with the movie or haven't watched it, Nimona is about a girl(Nimona) who has the ability to shapeshift and because of this, she is seen as a monster in the society. Ballister is a knight that was framed for unaliving the queen, so he's seen as another villain. At first, Nimona just wants to be the villain's sidekick until she learns that Ballister is innocent. The two work together to clear Ballister's name in a society that is closed off from the rest of the world by a wall because they have lived in fear of outside "monsters" for a thousand years.
I'm not gonna lie, this movie made me laugh and cry and. I watched it after the first few previews before I'd start to see too many spoiler clips. I honestly wasn't expecting a lot from it, just for it to be something cute and fun to watch, and I am not picky when it comes to movies, I think the only two genres that I don't care that much for are rom-coms and anime(please don't come for me). So Nimona was up my alley. I loved that Ballister played a fatherly role to Nimona(even though she's a thousand years old, but she still has the chaotic energy of a teenager). I loved seeing the relationship between these two progress through the movie. And I absolutely loved both of their character development.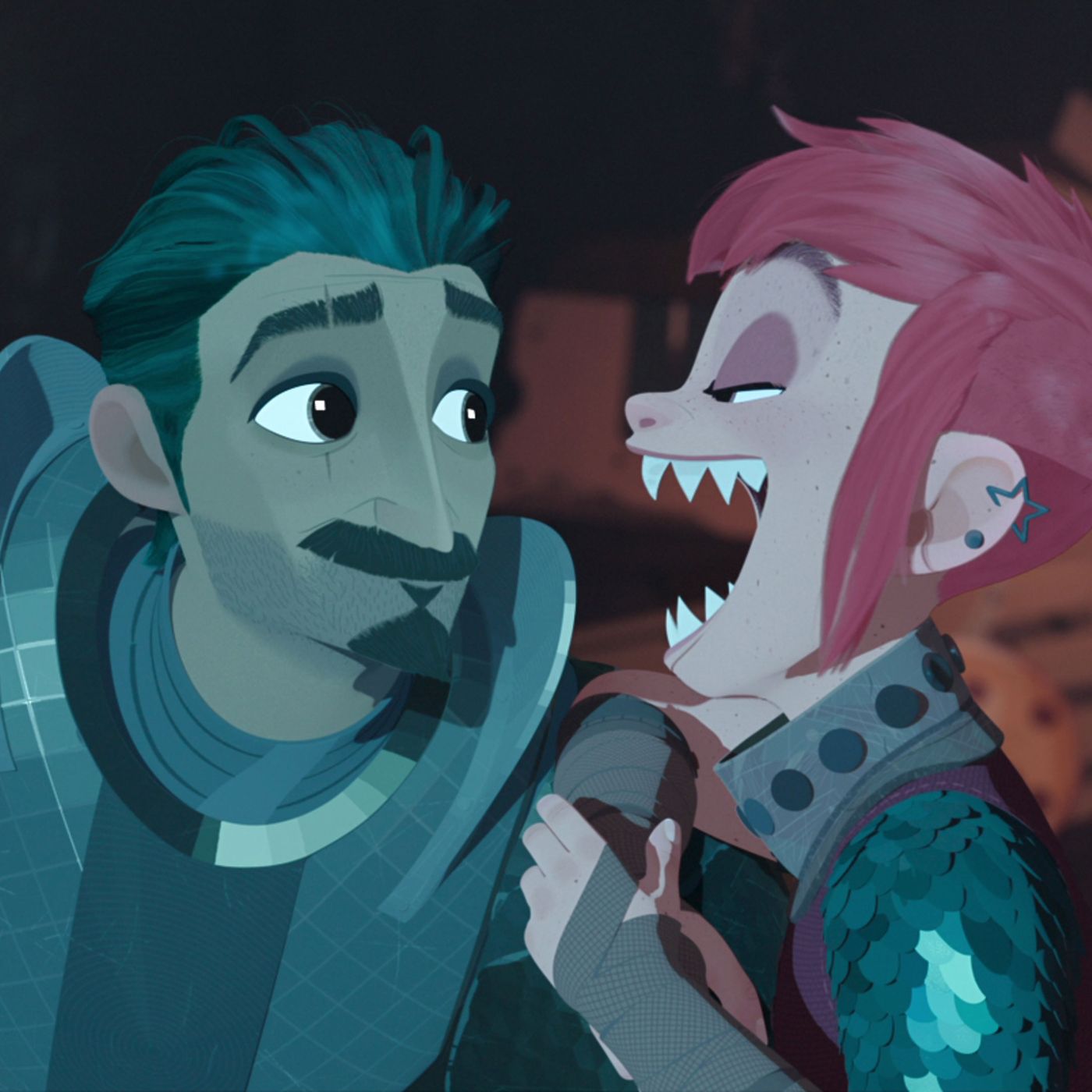 If you haven't seen this movie and you love to watch fun, animated movies with a lot of good, deep themes, I highly recommend watching it. Here's one of my favorite scenes<3