Peaking from the opening of a poorly made living room fort at Disney princess movies, I would always daydream of my future wedding growing up. Who would I marry? What colors would my bouquet be? What talking animal would I have as a sidekick to help me navigate life? A question that didn't really cross my mind up until the later years of my childhood was what will be my first dance song?  And another is what will be on my "special day" playlist?
While some of those question remain unanswered, I have figured out one  song that makes the cut to be featured on this playlist. That song is none other than "Take You There" by H.E.R.  She is known for her entrancing voice and thought out lyrics. This song features both her amazing song writing skills and her melodically gifted voice. There is no further explanation needed as to why this song and many other by her will be featured on my wedding day/special day playlist.
The songs opens up posing the questions of "Where'd you go? Who you know?" Now, my initial thought when I first heard this song was it's just another sappy heartbreak song. I'm pleased to say that I was mistaken. As the first verse ends, the pre-chorus hits. Now, this pre-chorus is responsible for me to not second-guess this song as one of many to be featured on my distant future wedding playlist.
"It's about time for making up
The times you wasn't with me waking up
Lying if I said I didn't miss your touch
I need it to, I needed to
Needed to distance myself from you
Oh, just to know you were the truth
So come closer won't you, won't you"-H.E.R "Take You There"
Wanting nothing more than to be close with her lover H.E.R uses her skills of writing lyrics to express her yearning in such a loving and not begging way. When I first heard this, I was immediately put in such a calm space. The way that she was able to express her love for this person without blatantly stating it is so impressive. Enough of me gushing over this pre-chorus, lets move into the chorus.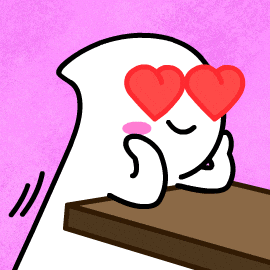 "With you Heaven is a place on Earth and I will take you there" is my favorite line from the entire chorus. From the way she sang it to the way it was written everything is just *chef's kiss*. To be willing to offer someone something so vast and metaphoric and for a person to make you feel like that, I am here for it.
The song continues to display H.E.R's love for her person in her expressing of wanting to be close with them for the time made up. Some may interpret this song as two past lovers rekindling, I, however, interpret this as a meeting of soulmates finally.
In short, H.E.R has not only stolen her lovers heart but also mines. #STAN There are multiple reasons why this should be played at every wedding but this short analysis is why it will be played at mine. Down below will be a link to the song. I hope you guys will give it a listen and enjoy it just as much as I do.
Heart Years and Heaven,
Certified Lover Girl <3